Good Morning my crafty friends,
Off to the hospital for a review of my treatment this morning. 5th treatment is due on Monday which will leave just one more mid Feb, how quick has that gone!
My DT commitments have been a god send as they have made me make the effort to craft. Without my DT work I don't think I would find the motivation to create anything.
So THANK YOU to all the DT teams that have been so understanding.
Friday Sketch Challenge
has a new sketch for you to play with this next fortnight which the lovely Kelly has designed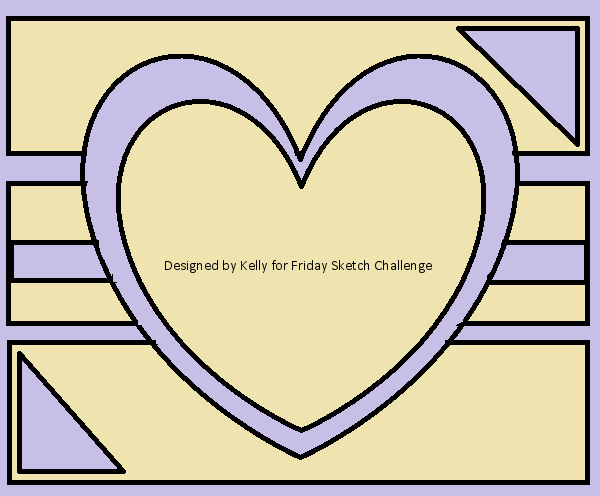 We are sponsored this challenge by:
a $5 Gift Certificate is up for grabs
I used markers to colour her in, not sure if it's the paper I have printed the image on or whether I need to replace the nibs on my markers but the skin tones have not blended very well. Any ideas would be gratefully received.
I used viva pearls for the icing and paper pieced the cupcake case.
The papers are some 2" strips I brought some time ago (scrap box a bit emptier)
The ribbon is recycled from the packaging of a blanket.
The hearts were cut on the silhouette & the corners are a MB die.